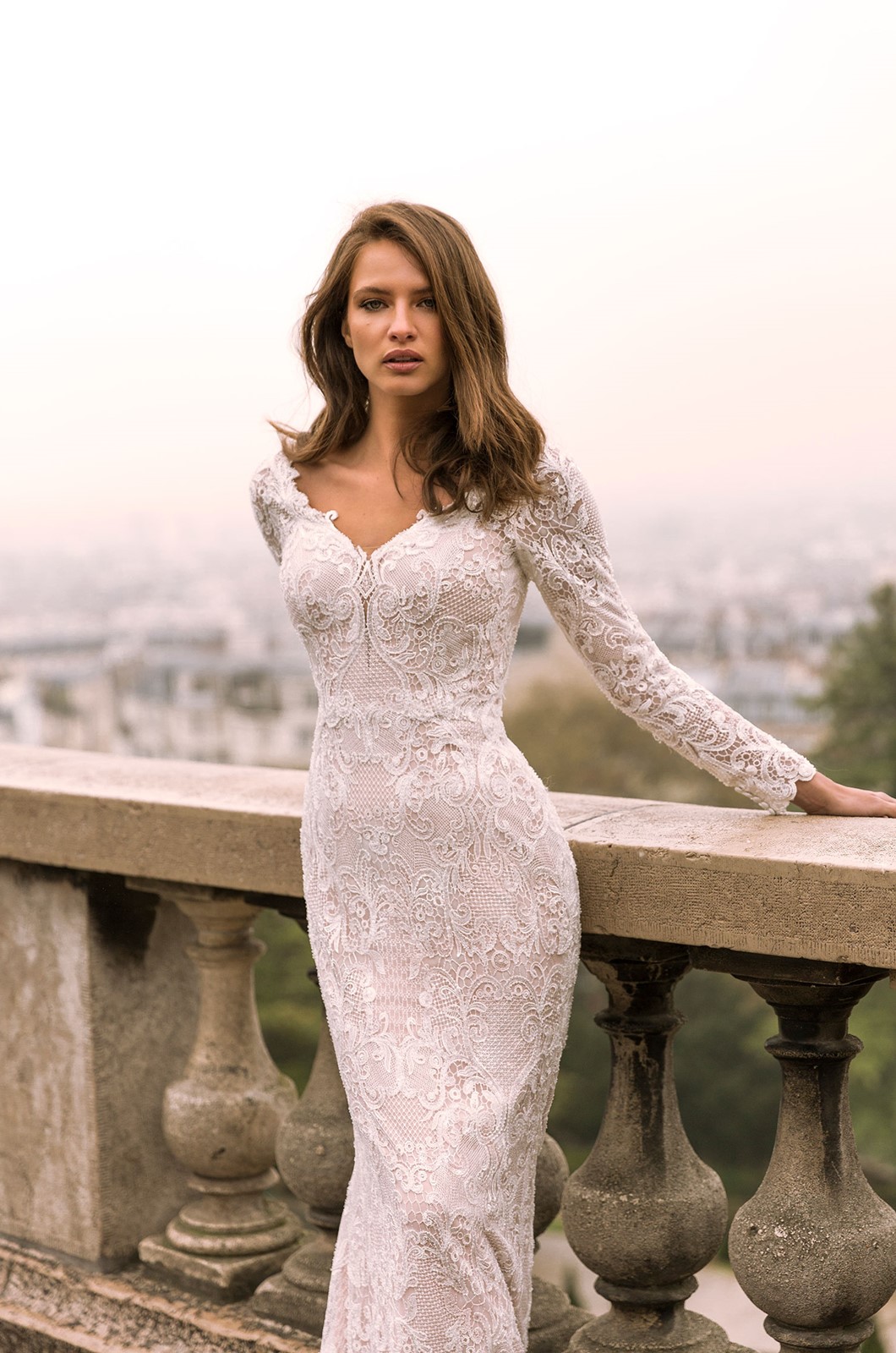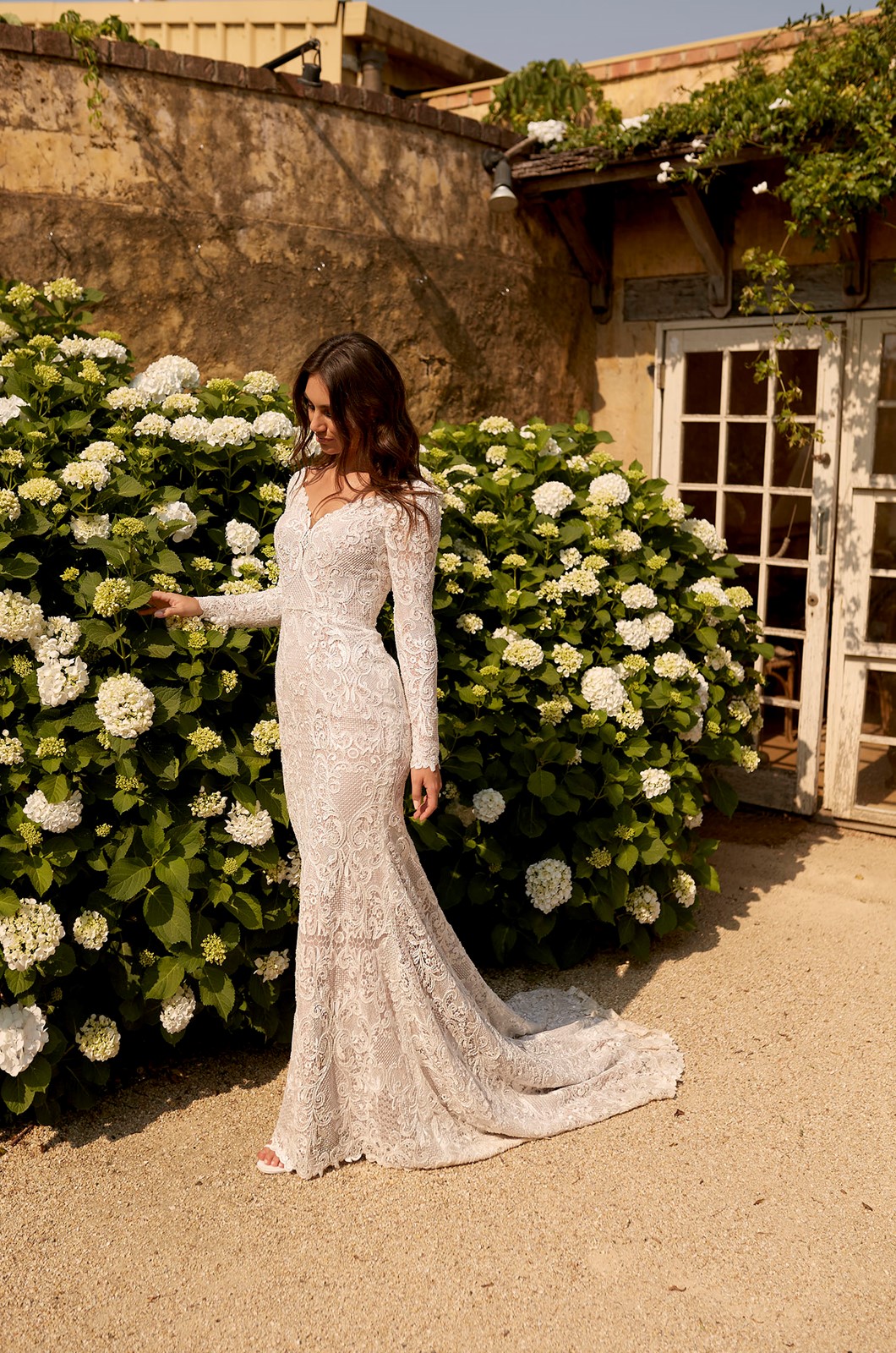 Madi Lane Izadore
Made up of millions of minuscule seed beads this all over embellished lace gown sparkles like a blanket of stars containing infinite tiny galaxies, reminding us of how miraculously unlikely and wonderful it is to have found THE ONE. Dew spotted leafy motifs are set into a geometric web of pearlescent string beads that provide the structure for this semi sheer gown.
A glimpse of skin made luminescent by surrounding light reflecting fragments is not the only element that sets Izadore apart as luxurious in a collection of luxe gowns: her fully enclosed illusion back and lightly boned bodice combine to allow a larger bust and her fitted silhouette skims the figure to enhance curves in what is essentially a gown with the utmost class.
Available in Ivory/Mocha (shown), Ivory, White
Available in sizes 2 to 28
In stock dresses will ship within 1-3 business days of order confirmation. Items not in stock will require a special order and delivery will be based on availability. Delivery date will be determined during order confirmation. Some orders can take up to 20 weeks for delivery.