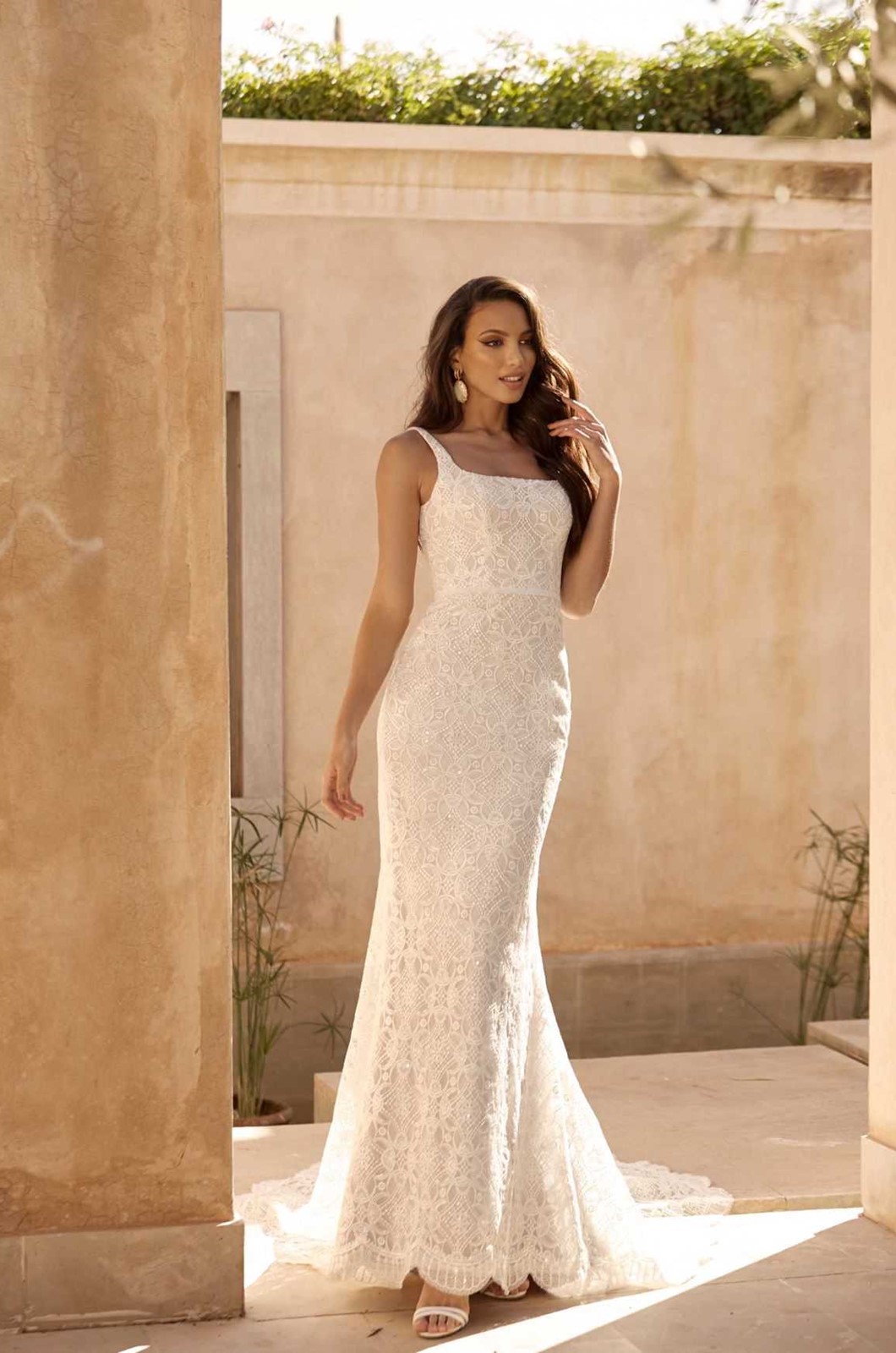 Madi Lane Adelaide
Adelaide is the gown for any bride who is feeling indecisive. She offers bride a plethora of options which can be easily adaptable to any venue. From an Amalfi Coast feast to a grand seaside chapel or a whimsical weekend away in the Napa Valley – Adelaide can be anything you want her to be. She explores a luxurious baroque lace in a feminine form while offering brides the indulgence of having a detachable tulle over skirt – adding extra flair for her bride's big day. Adelaide's flattering square neckline is classic while keeping with the on- trend design of adding sheer sleeves puffing at each wrist. For the last option, add a crested belt to draw in the waist-line. Enjoy what Adelaide offers – everything and more.
Available in Ivory/Latte (shown), Ivory, White
Available in sizes 2 to 28
In stock dresses will ship within 1-3 business days of order confirmation. Items not in stock will require a special order and delivery will be based on availability. Delivery date will be determined during order confirmation. Some orders can take up to 20 weeks for delivery.