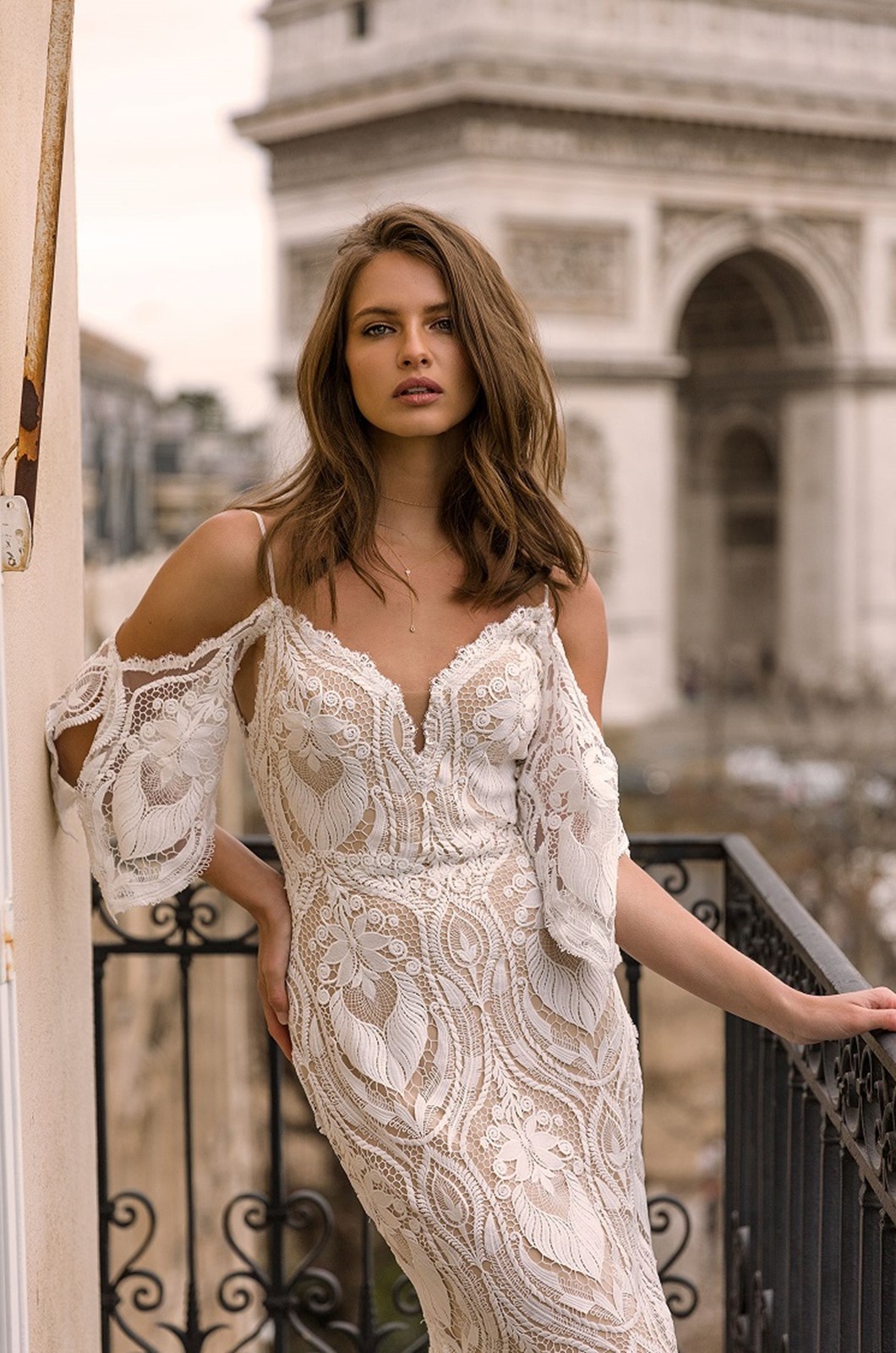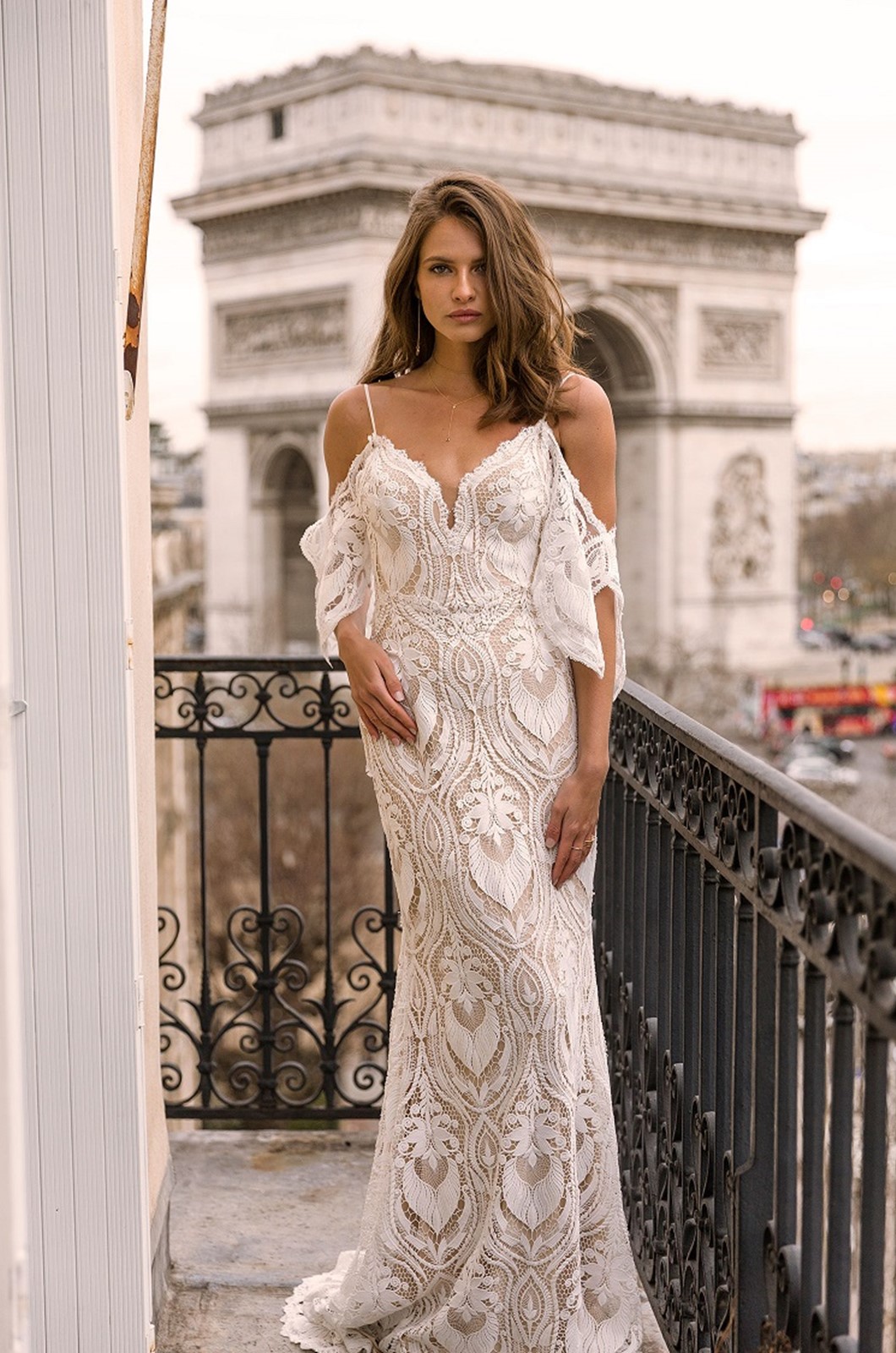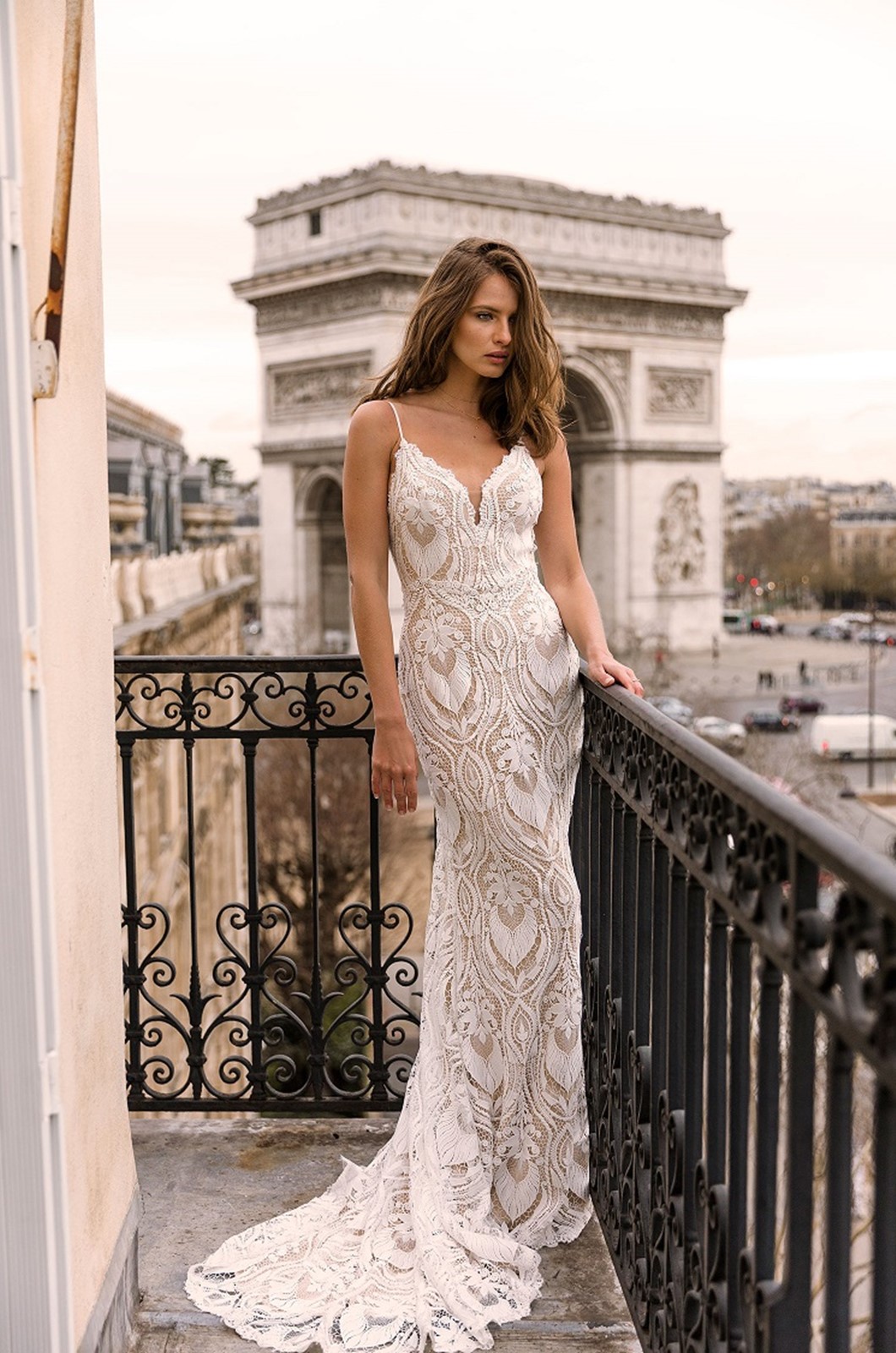 Madi Lane India
India is a modern day flower child, a child of a bridal revolution and a stand out in the Montmartre collection which will come to be known for its use of bold lace above all else. Inverted fleur de lis shaped design elements make this embroidered lace some of the softest in any collection to date. Combined with a stretch charmeuse lining India is as comfortable as she is stylish.
Impossible to resist the call of the dance floor in a gown that offers such freedom of movement, India goes further with the addition and subtraction of fully detachable cold shoulder sleeves. In their absence, the focus shifts to her low back and it becomes apparent that India is captivating from every angle.
In stock dresses will ship within 1-3 business days of order confirmation. Items not in stock will require a special order and delivery will be based on availability. Delivery date will be determined during order confirmation. Some orders can take up to 20 weeks for delivery.