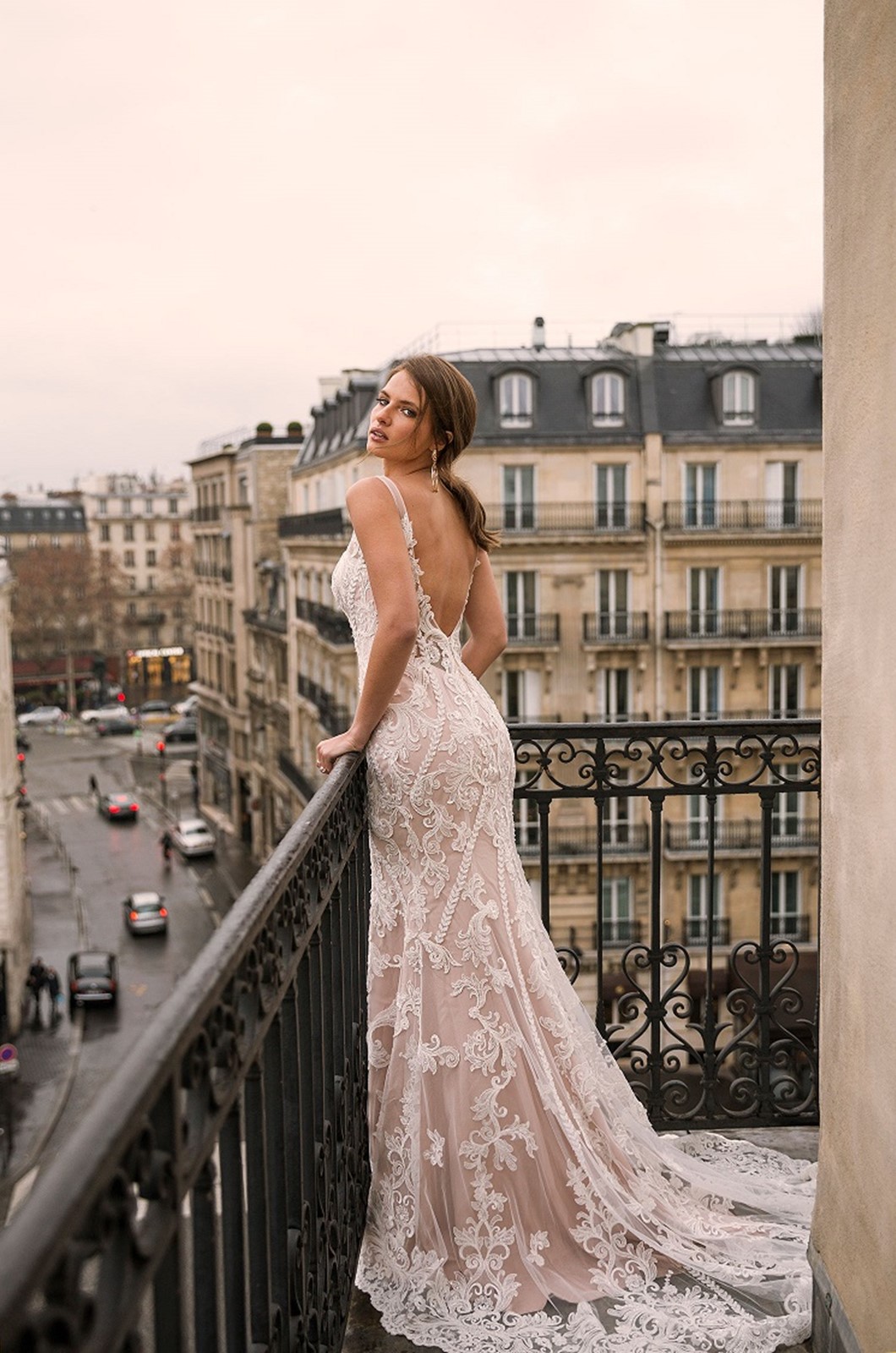 Madi Lane Ivaine
With wide-set sheer shoulder straps that draw the eye to the collarbones, Ivaine is the perfect combination of delicate mesh and fern-like lace. Her plunging neckline mirrors her low illusion back and sees the beginning of channel work that emanates from her cinched waist and the small of her spine.
Her lace gradually dissipating between the channels that fan out onto her illusion train, Ivaine leaves a surprisingly restrained but lasting impression.
In stock dresses will ship within 1-3 business days of order confirmation. Items not in stock will require a special order and delivery will be based on availability. Delivery date will be determined during order confirmation. Some orders can take up to 20 weeks for delivery.