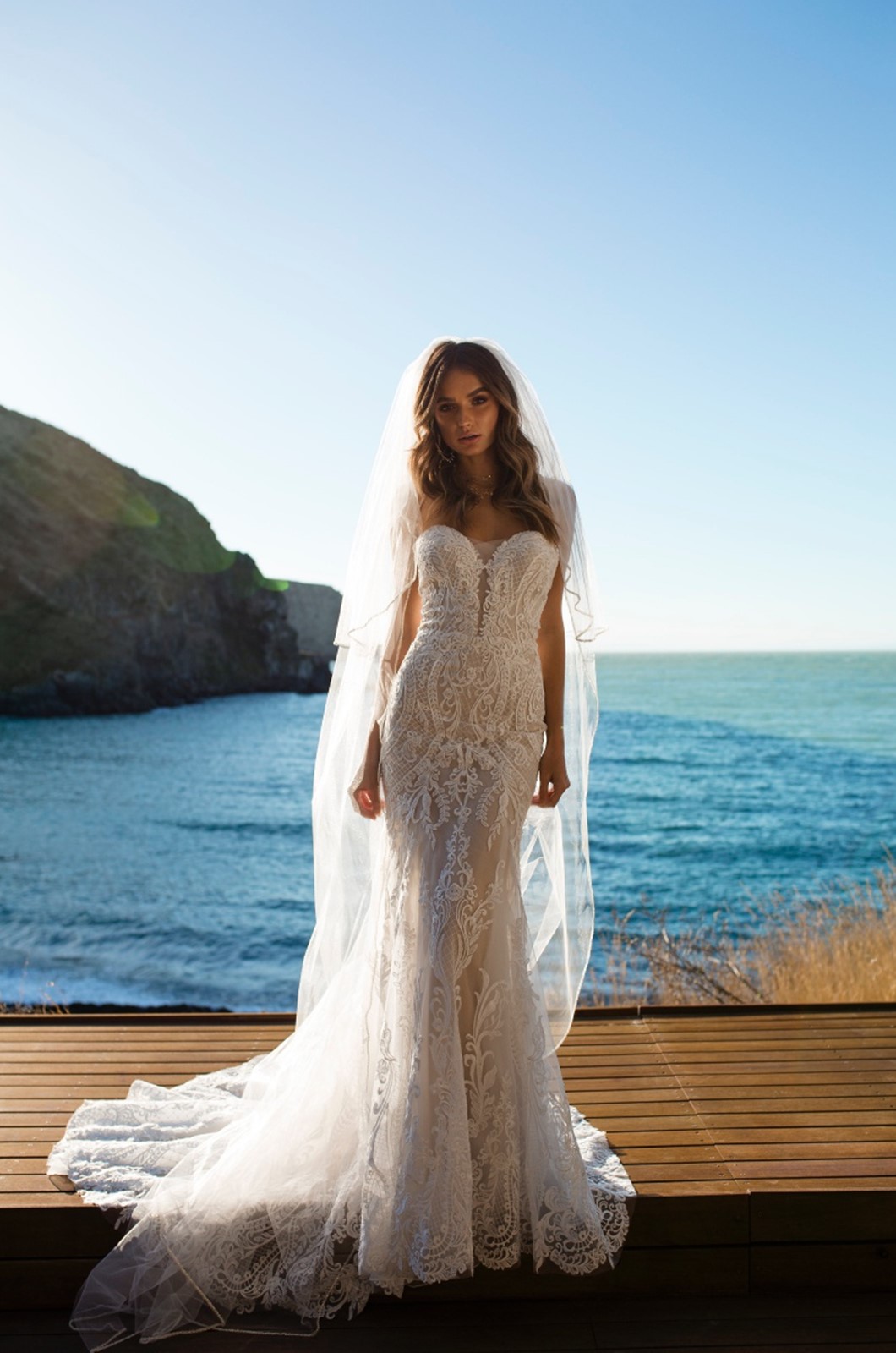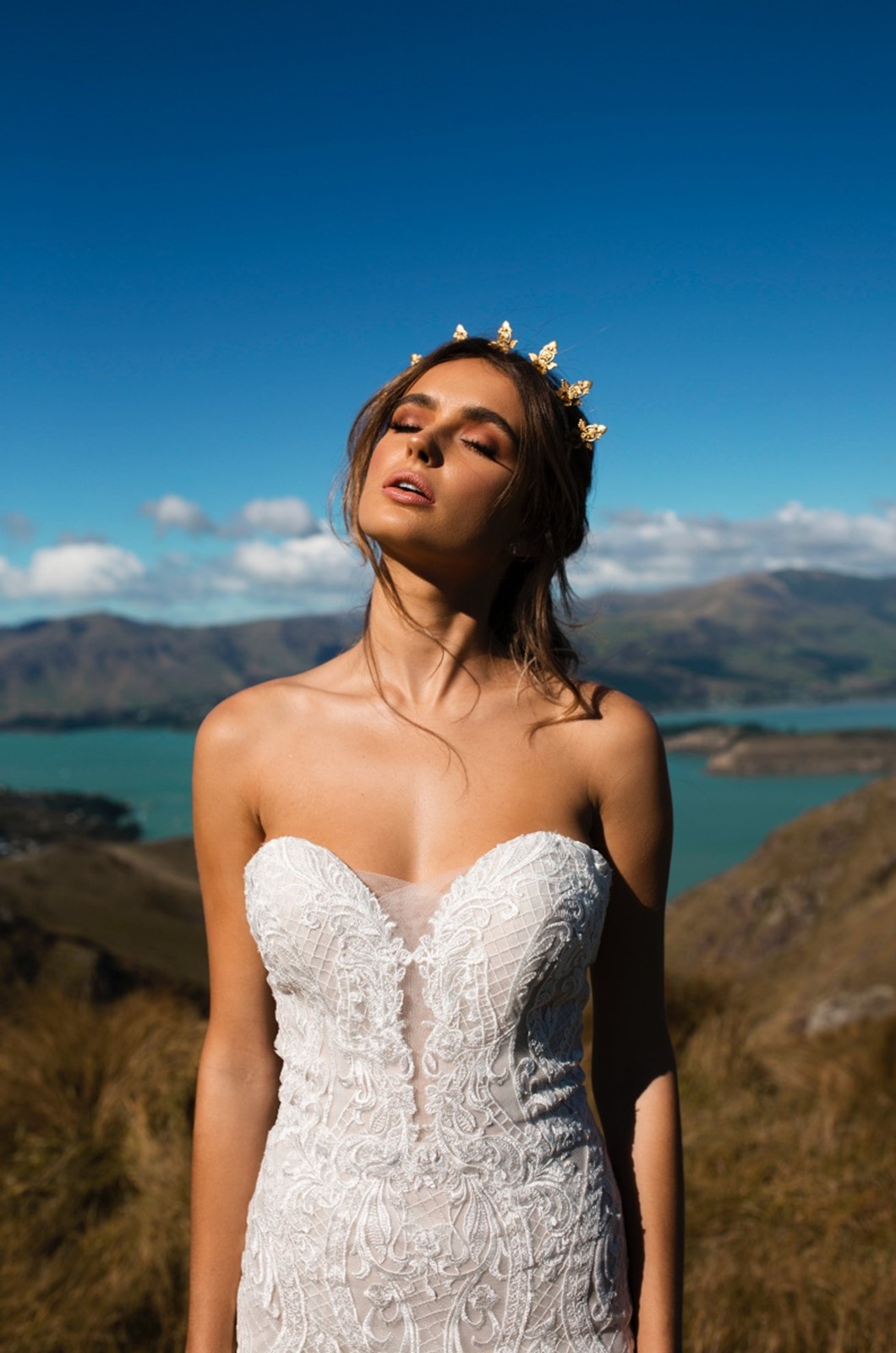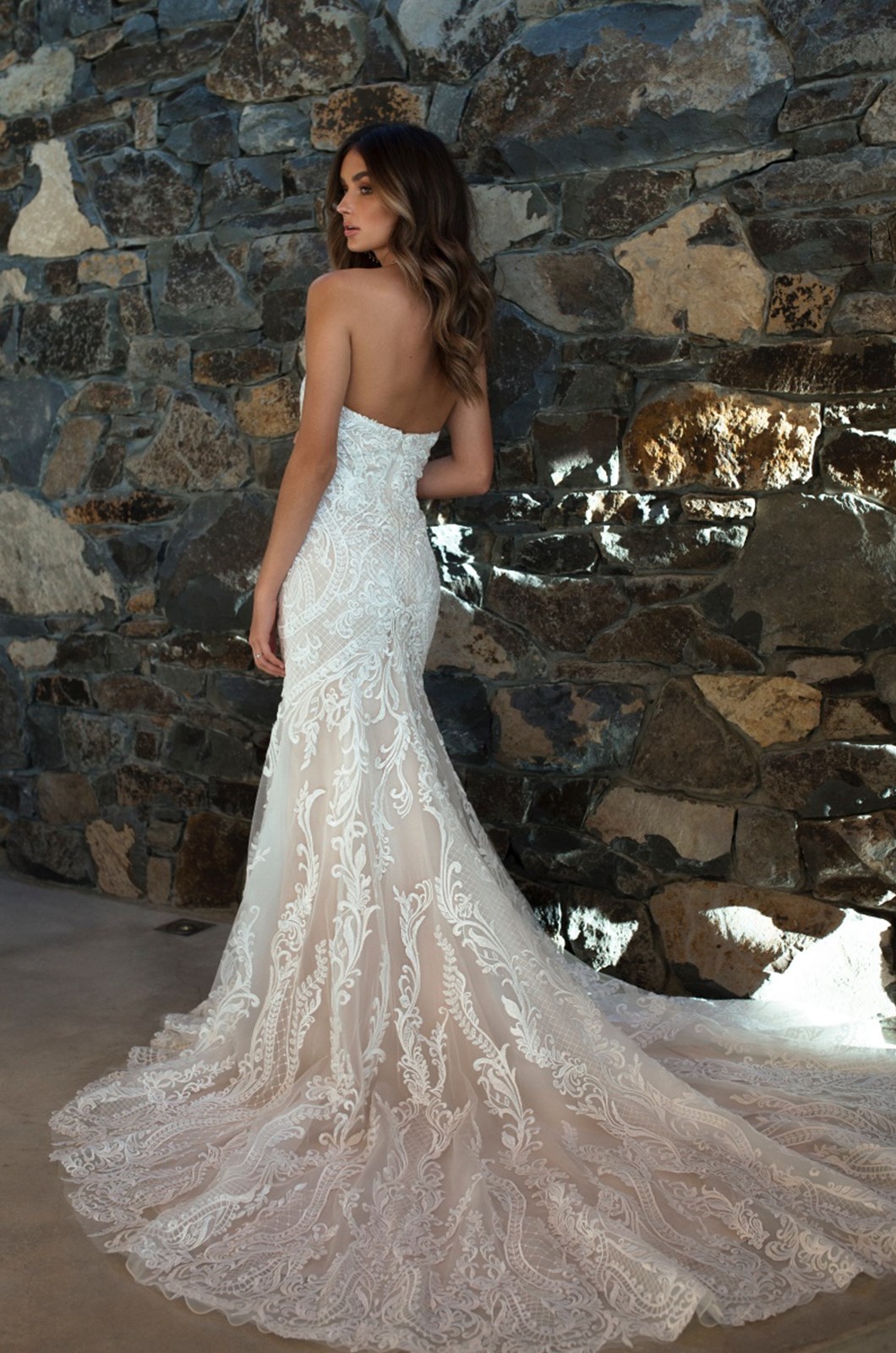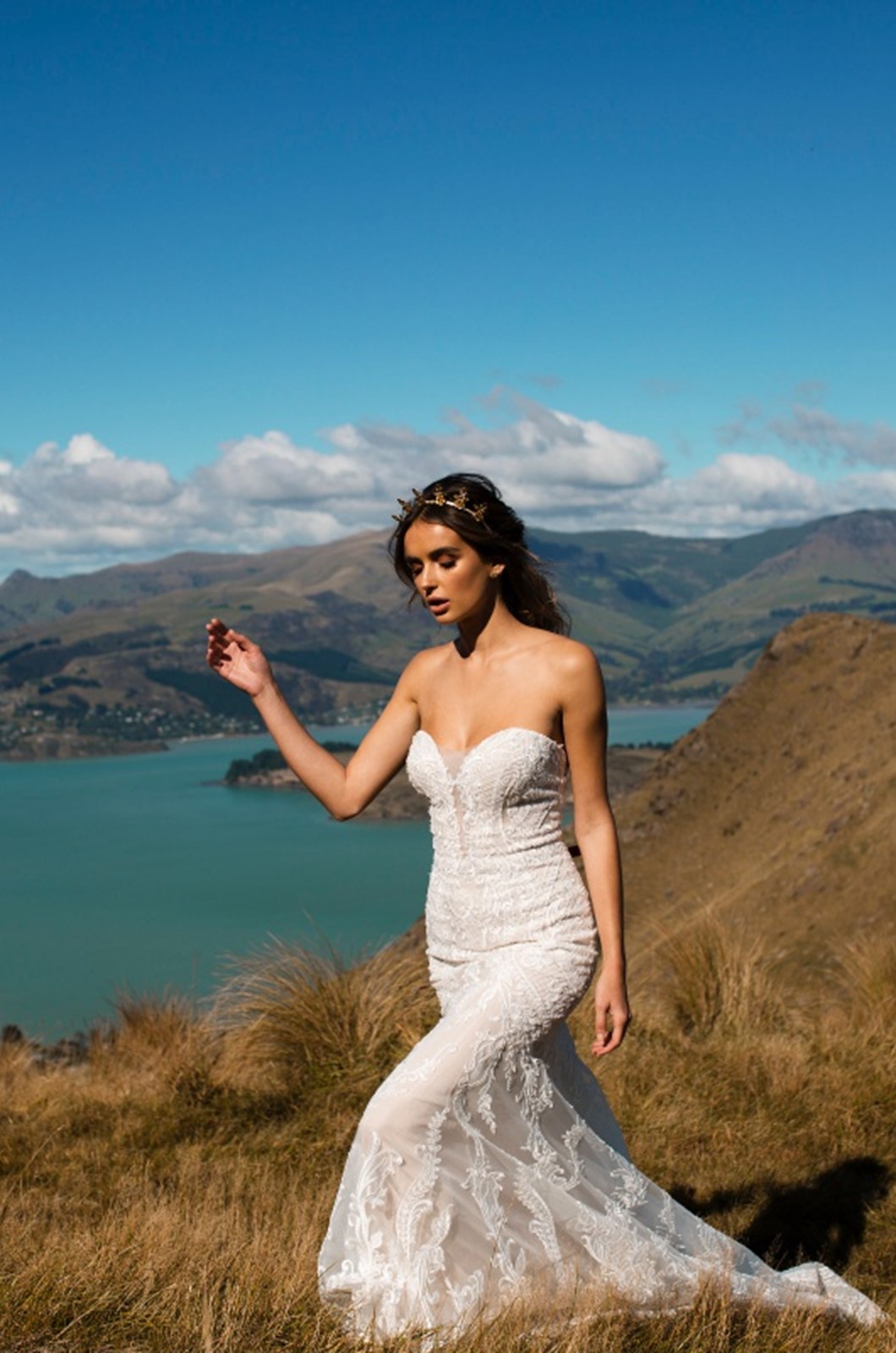 Madi Lane Raine
Famed and desired for her lace, RAINE is like no other strapless sweetheart. Characterised by the plunging divide in her neckline, she is both daring and modest but supportive with an invisibly zipped mid-rise back.
Rather than meandering, lace flourishes work their way through the gown with purpose, converging and drawing the eye at the waist, diverging at the hip and dissipating to be wholly more sparse in the skirt of the gown, gifting an uncommon lightness to her fully trimmed mermaid train.
In stock dresses will ship within 1-3 business days of order confirmation. Items not in stock will require a special order and delivery will be based on availability. Delivery date will be determined during order confirmation. Some orders can take up to 20 weeks for delivery.