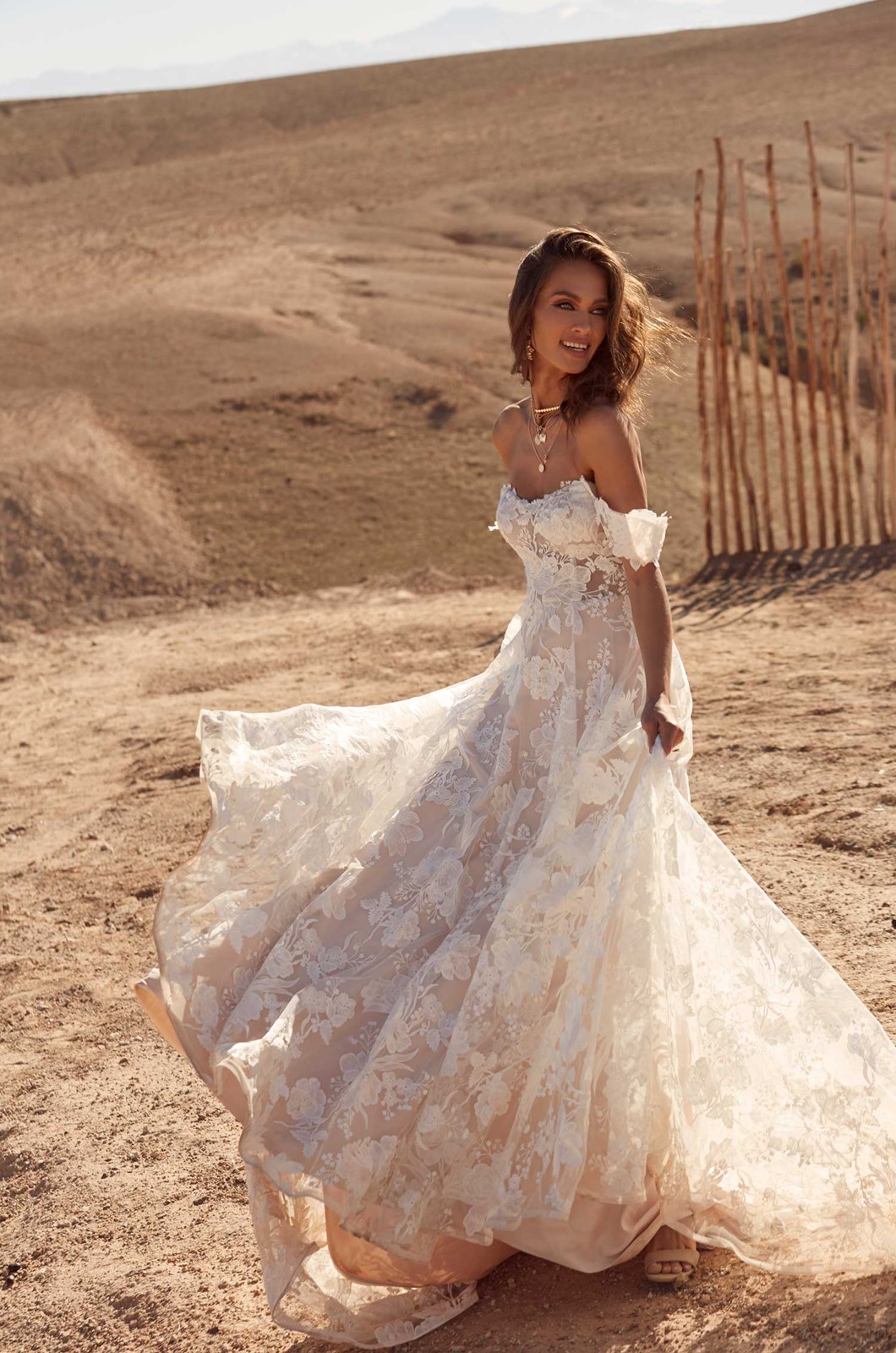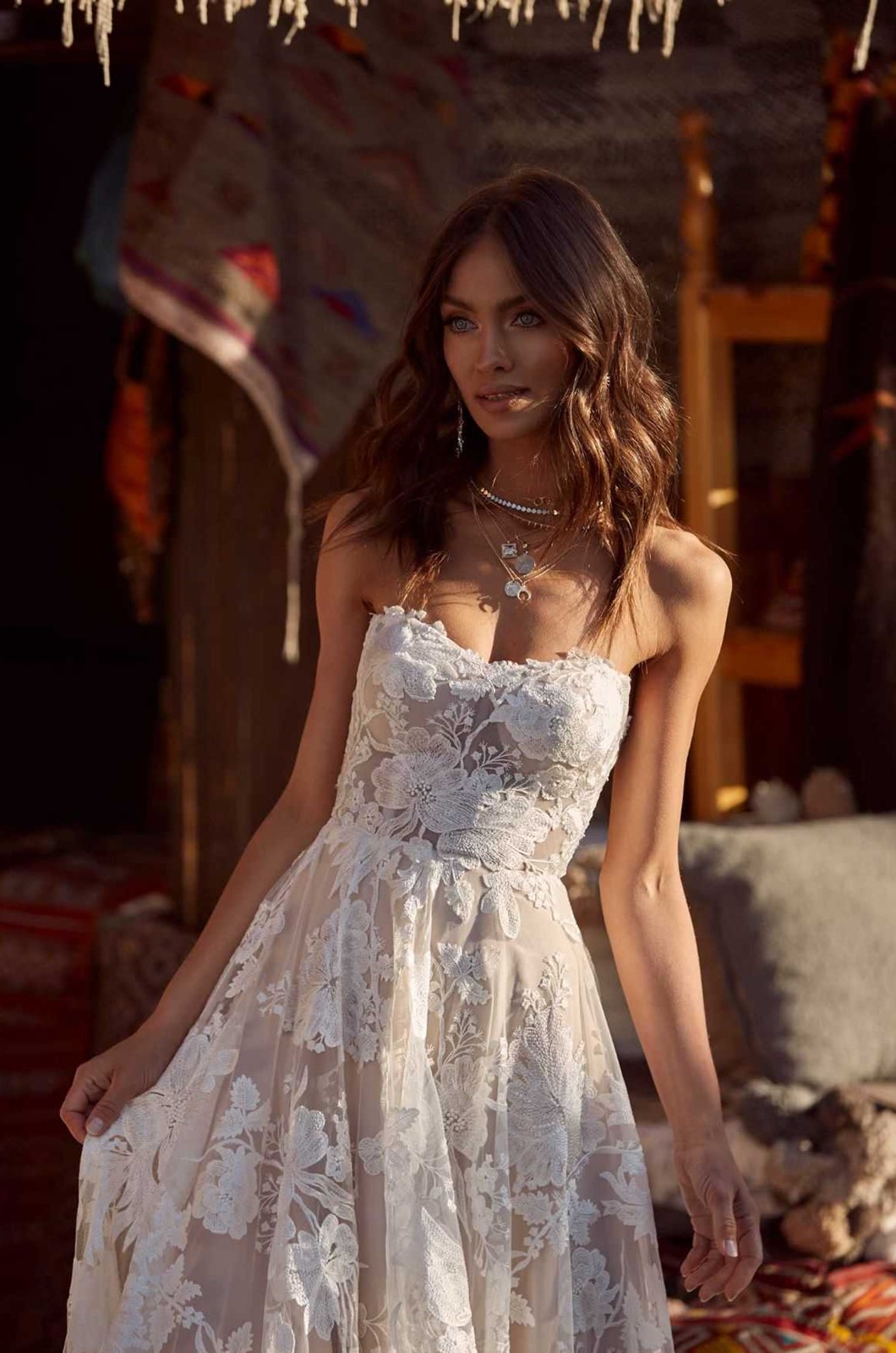 Madi Lane Amelie
Amelie is no creature of habit instead she is a sun seeker and exotic-dreamer of forbidden places. With each stride through life she is wanting more and never rests until it's within her reach. Somewhere deep in the winding maze like streets of Marrakech is where her beauty lays. A soft sweetheart neckline frames her face as detachable, lace sleeves drip delicately off- the-shoulder adding a carefree attitude to her already feminine silhouette. Her floral lace appliques flourish across the bodice and seamlessly into the forgiving A-line skirt. As the setting sun streams down and paints the town golden, Amelie finds herself right at home.
Available in Ivory/Mocha (shown), Ivory, White
Available in sizes 2 to 28
Detachable Straps Included
In stock dresses will ship within 1-3 business days of order confirmation. Items not in stock will require a special order and delivery will be based on availability. Delivery date will be determined during order confirmation. Some orders can take up to 20 weeks for delivery.